We are excited to announce that we are changing. ENVOY now is Hyer® Aviation. Although the new name has been decided a few months ago, we are changing more than just that, and we would love to tell you why.
Why are we changing?
One of the multiple things that we have learned during the pandemic is that the business needed to evolve to reflect market conditions. When we started the company, we had the vision of providing the power of choice to our clients. With a simple process, quick response and easy-to-understand design, we enabled our clients to book charter flights without uncertainty about hidden fees. Clients were never presented with aircraft options that were beyond what they really needed.
Then the pandemic came. With a surge in demand for private flights, most of our clients were choosing us because of the level of personalization that we offered. Furthermore, the innovative shared private flight concept helped passengers stranded abroad to get back to Europe. We launched this concept during the organized repatriation flights from Southeast Asia and Western Africa, and we brought over 3.000 passengers home doing so. We are now able to offer private aviation solutions for everyone with our shared-flight concept. We are gradually becoming a technology-driven company, resulting in better services and easier communication.
This will support our personal approach during the company's growth. This transformation required a new strategy and brand position. We needed a brand and a position that showcases why we evolved from a traditional charter broker into a service-focused company supported by state-of-the-art tools.
What are we changing?
Immediately, we are changing our name and logo. For now, we will only announce our new name. The website and logo will follow soon after. Our new name Hyer® reflects our new strategy, upgrading how you fly, guided by an unparalleled personal approach and supported by an innovative (proprietary) digital platform.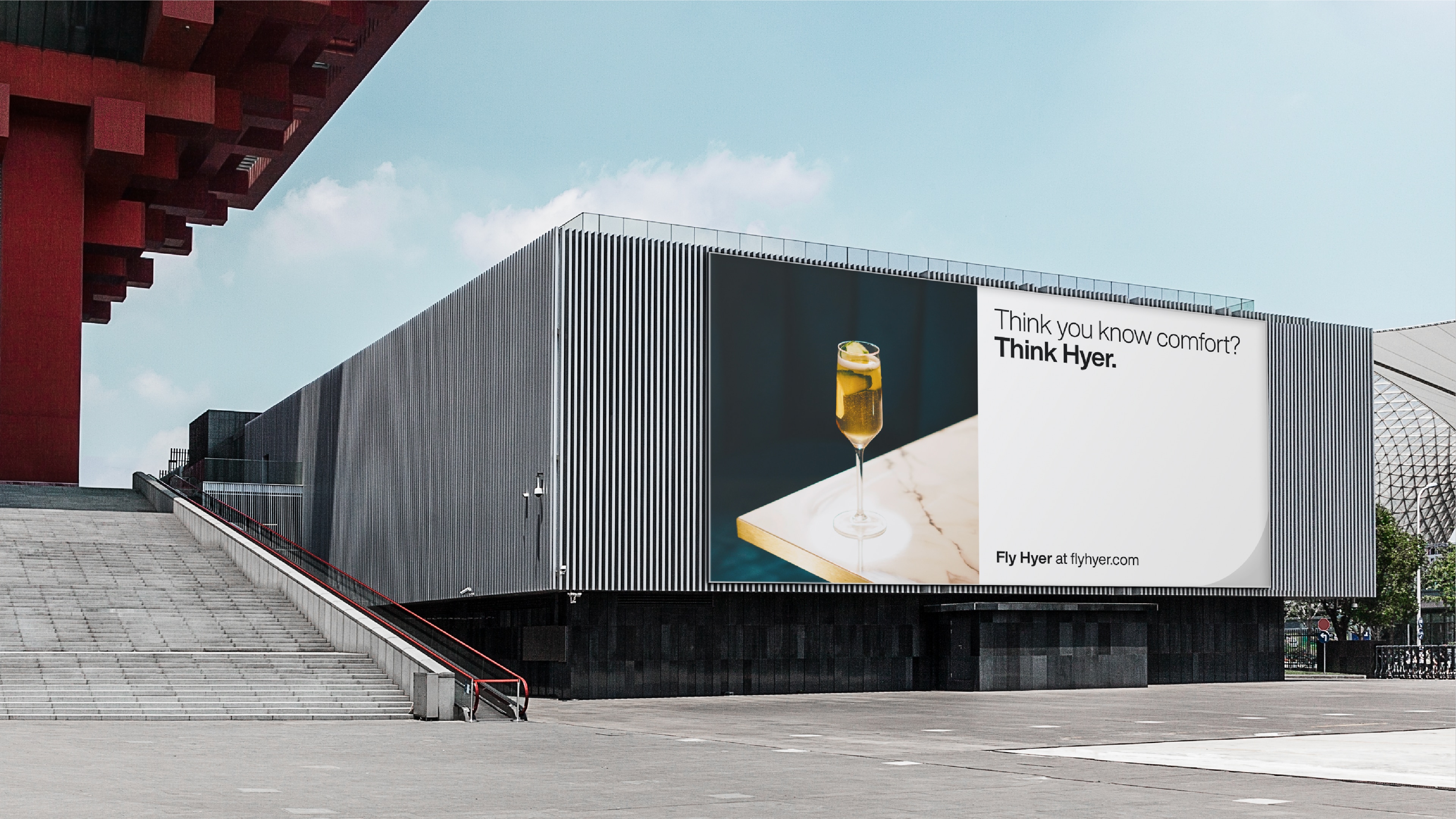 You experience personalized service with our new aircraft charter service that enables full control over the online booking process. You will also enjoy quicker interaction with the Flight Management team, so you can easily customize and manage your flight. Our new quotes only offer options suitable for the trip itinerary requested.
Our platform reinsures that we have the most competitive and safest option for our clients. It is an upgraded method of chartering an aircraft. Traditionally, one-size-fits-all can result in clients being charged more than they should for an aircraft that does not match the trip itinerary. That might sound trivial but, the truth is, the industry will often offer you an aircraft that cannot operationally perform the requested trip. We understand that a tailor-made approach might not be suitable for everyone.
However, it is the reason our clients love doing business with us, and it became the standard for booking an aircraft with Hyer®.
"We believe that in a world where you became a number or lead, a personal approach is key to ensure you extract the most out of life."
The new positioning and name required a new logo. Modern, clean and bold but at the same time established, reflecting our team's extensive experience in the industry.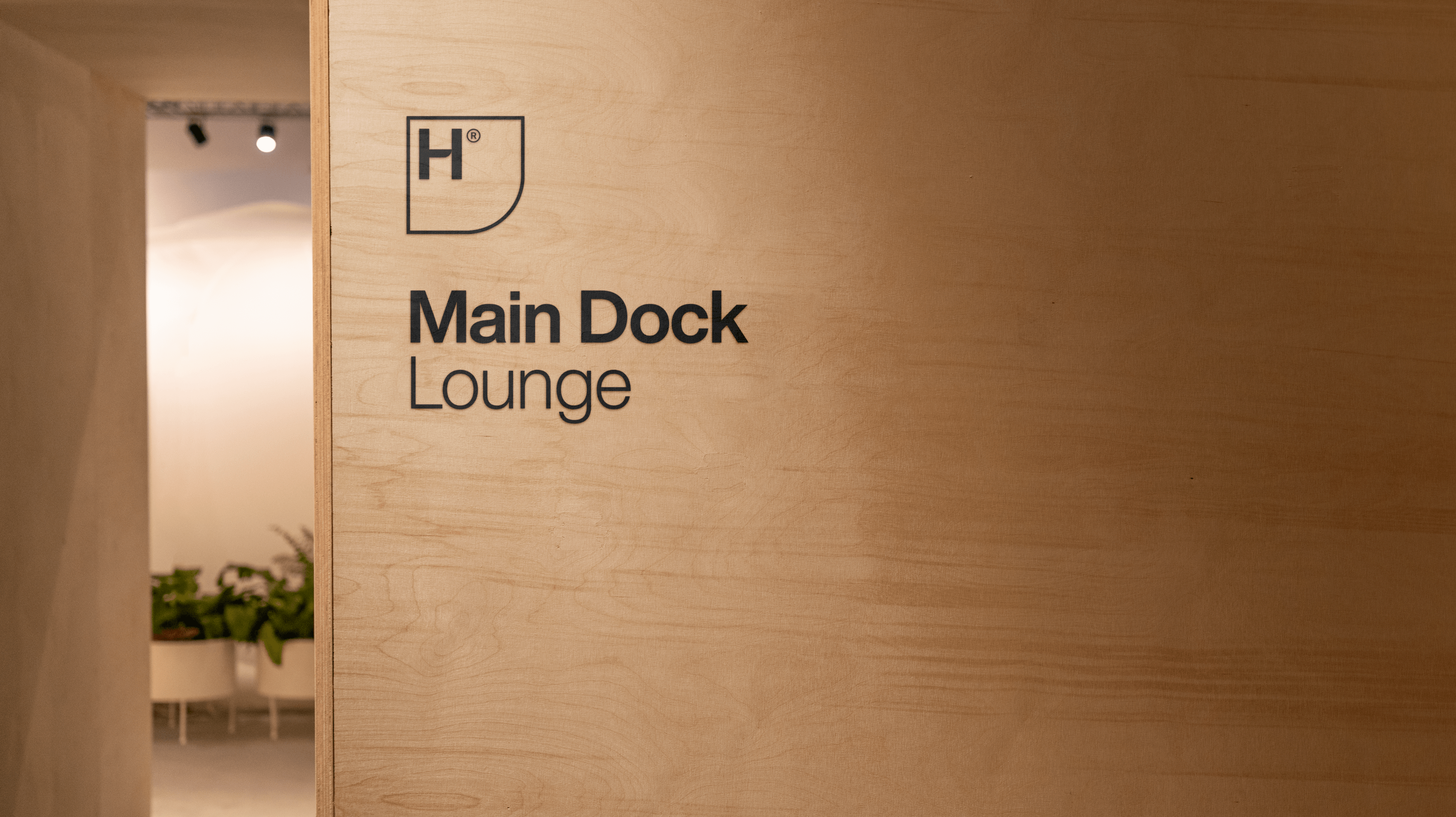 Together with our new logo, we have launched a new website, in line with a more clean and simple approach to our service portfolio. As we are currently finishing details, the website will become a full workable platform soon, enabling the execution of our new proposition of unparalleled personalisation.
What to expect?
We are excited about the future – and you should be too…

We are excited about the future – and you should be too… At this moment, besides the new brand and the website, not much more will change. We have many great and upcoming plans for the near future, and we will communicate more about these soon. All our communication channels migrated to Hyer® and our new service portfolio will be announced in the coming weeks.
Be ready to upgrade how you fly. Fly Hyer.